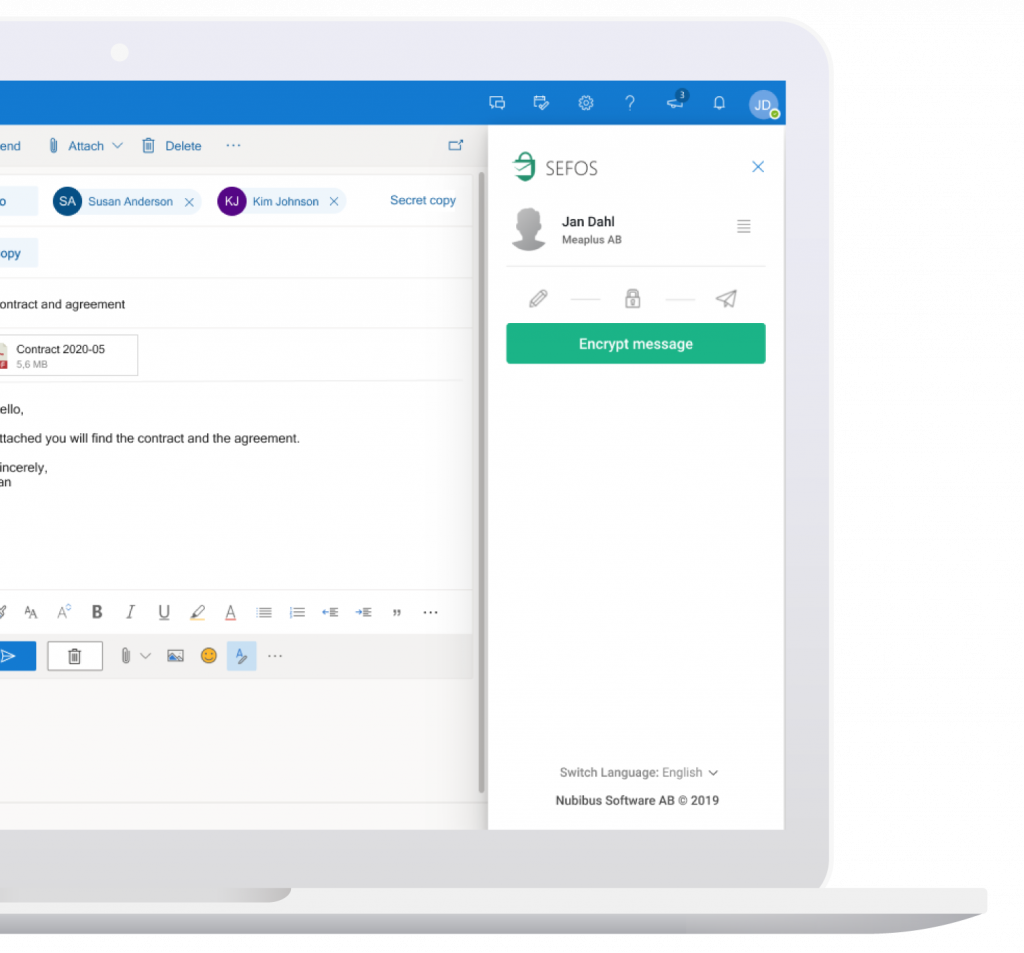 SEFOS is an easy to use add-in for Microsoft Outlook, which allows you to send encrypted messages and attachments directly through Microsoft Outlook.
Communicate with other registered users through SEFOS or send encrypted links directly to non-registered users. With the SEFOS service you can protect your information from non-authorized access and ensure privacy.
At the same time, SEFOS is as easy as sending a regular e-mail and makes it easy for anyone to use!
Secure communication for everyone!